Extraordinary times call for extraordinary measures – this or something similar sounding could be the slogan for inbound marketing. The triumph of the social web has also brought about many changes in companies' marketing approach. It was essential to recognise that the trends shifted away from classic push marketing and towards pull marketing and to implement this in the best way possible. The effect: companies are producing more and more high-quality and relevant content instead of relying solely on advertising messages with a high scatter effect.
Definition of Inbound Marketing
Inbound marketing is defined as digital marketing with the goal of generating new leads. Content Marketing, SEO or email marketing all fall under methods used in this marketing philosophy. The great challenge lies in adapting the content precisely to the target group in order to pique their interest and achieve the desired pull effect. Read more about the definition and explanation of inbound marketing here!
5 Companies that get B2B Inbound Marketing Right
Marketing measures should be as innovative as each user segment is distinct. In order not to disappear in the noise of advertisers, you should pay attention to creating real added value for your users. We'll show you what this can look like here, in our top 5 examples of excellent inbound marketing.
1. Inbound Marketing #likeabosch – Bosch
From cordless drills to fully automatic coffee machines, Bosch offers an entire range of electrical household goods and tools. IoT is the big buzzword with which Bosch wants to refresh its old image and connect more strongly with a younger target group. With a clever concept, the traditional company has managed to position itself as a modern tech brand.
The strategy: with a testimonial, technology suddenly has a face – which grabs the target group more easily. Relevant content is no longer perceived as advertising, but informs and entertains at the same time. The ads are fun, and at the same time people become familiarised with the topic of IoT. The latest technologies are demonstrated by testimonial Shawn, who, in his nerdy retro style, shows users what IoT can look like. Via short clips available on YouTube, Bosch features infotainment at its best, insights from the plant in Reutlingen, and practical tips – all under the hashtag #likeabosch.
2. Free Whitepaper Library at ELATEC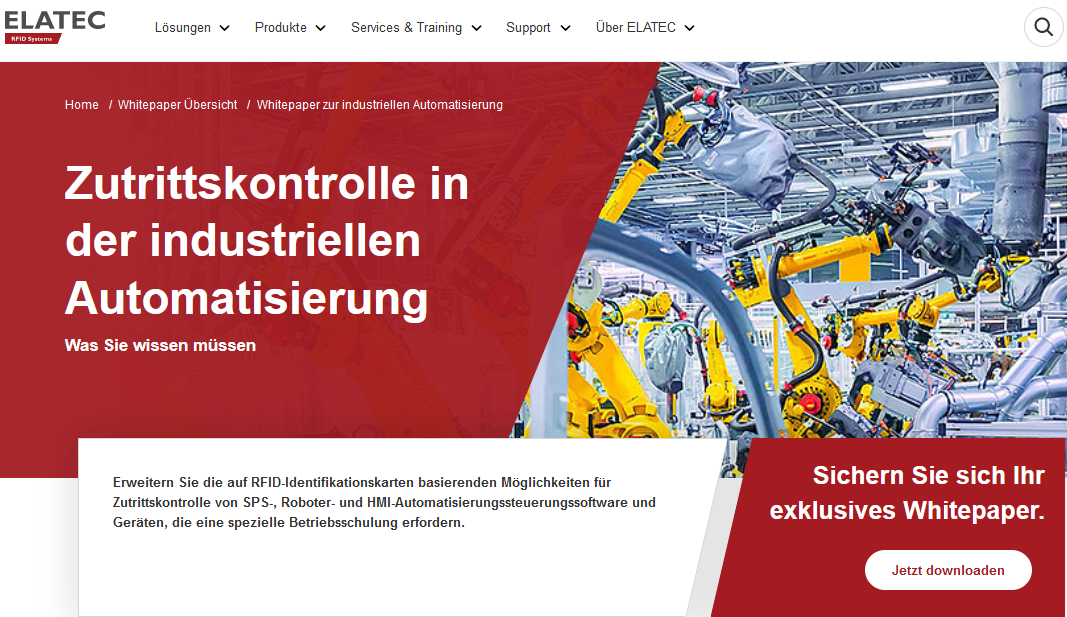 Even with the technology that we encounter every day, there's still much more to understand. ELATEC leads the RFID reader/writer market and offers numerous whitepapers on their website that provide simple and understandable explanations about the technology behind their products. With information on contactless authentication, background knowledge for a wide range of applications and industries can be accessed. All content is available free of charge, but user data is required for the download. Details on users' company and field of business help the company to generate new leads, segment them directly and secure them for appropriate content.
A supplementary blog provides abridged versions of the whitepapers that can be accessed without entering data. At the end of the post, the more comprehensive whitepaper is referenced, directly linking potential leads to the relevant post. This variant is very suitable for companies that have a particularly high demand for information about their products. Product information that is presented in a comprehensible way provides the necessary knowledge for customers to make a purchase decision and positions the company as an important thought leader. In addition, the blog also improves SEO results, enabling traffic from corresponding social media posts that link to the respective articles.
3. #engineered with thyssenkrupp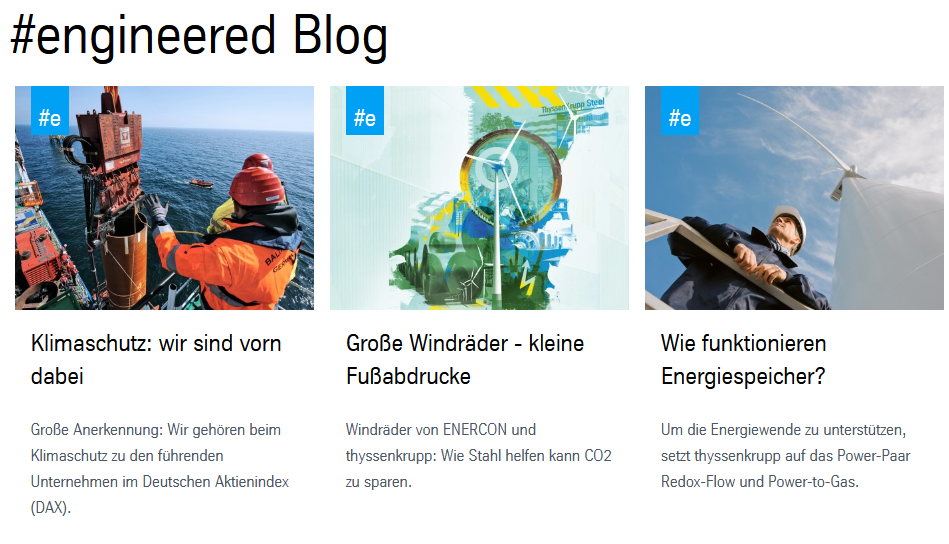 Preparing technical content well and making it attractive for different B2B segments is a big challenge for many; but thyssenkrupp proves that with a strong knowledge of the target groups, this can be implemented excellently. With branches in the automotive industry and mechanical engineering, industrial plants, materials and raw materials, suppliers of slewing bearings for wind power and solar plants, and also naval ships and submarines, thyssenkrupp serves the most diverse target groups – and has managed to accommodate all of this in a blog.
Storytelling is the keyword for good content, and thyssenkrupp masters this skillfully with its corporate blog #engineered. With high-quality contributions from the areas of sustainability and climate protection, engineering and innovation, digitalisation and automotive and mobility, they succeed in creating the perfect blog centred around knowledge transfer and product information. Under the hashtag #engineered, thyssenkrupp is also represented on social media and presents short excerpts of its blogs as social posts – and its community grows and grows. Discussions among the posts generate traffic and earn thyssenkrupp the title of innovator.
4. Digital Learning Academy at Universal Robots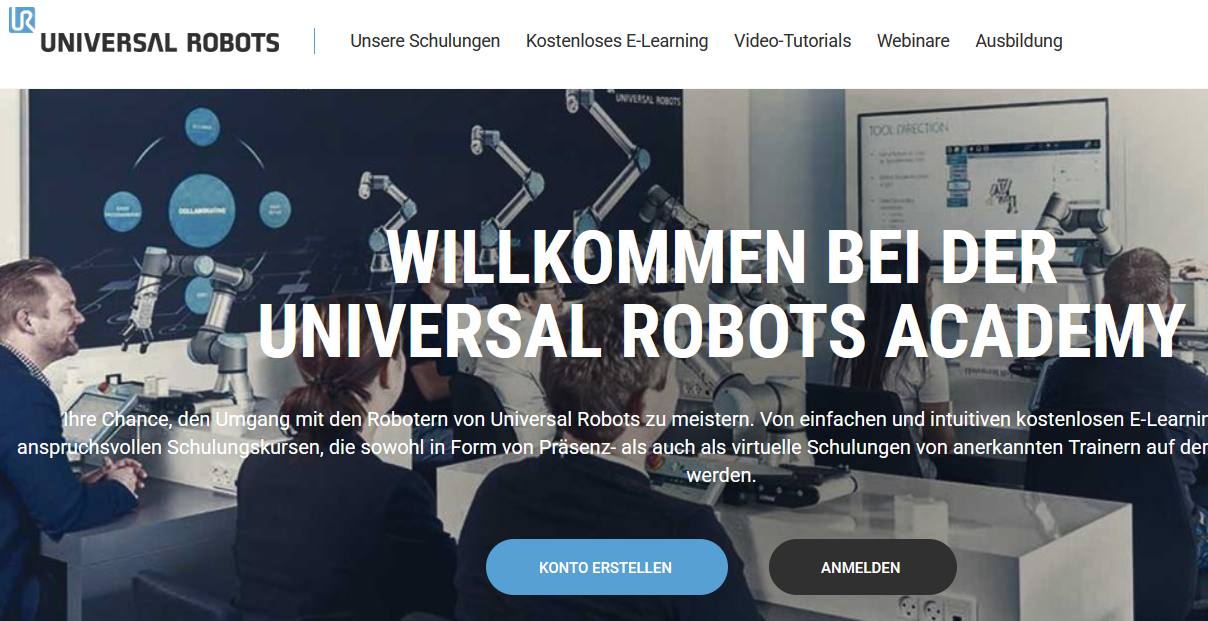 The Danish company Universal Robots is known for producing so-called Cobots that work together with humans. The collaborative robots are supposed to take over simple tasks such as loading machines, so that employees have more time for more complex tasks. What sounds like the work of the future is already the reality in many areas.
To ensure that the collaboration with the robots runs as efficiently as possible, Universal Robots has set up the Universal Robots Academy on their website. This e-learning platform can be used via a free account and offers fun ways to learn how to work with the robots. Since all users register in advance to use the platform, Universal Robots receives information about new leads and at the same time enables onboarding with insights into the work being done. In addition to the Academy, Universal Robots also offers a blog as well as e-papers and whitepapers on topics related to robotics and the use of innovation.
5. Digital Showroom at Krones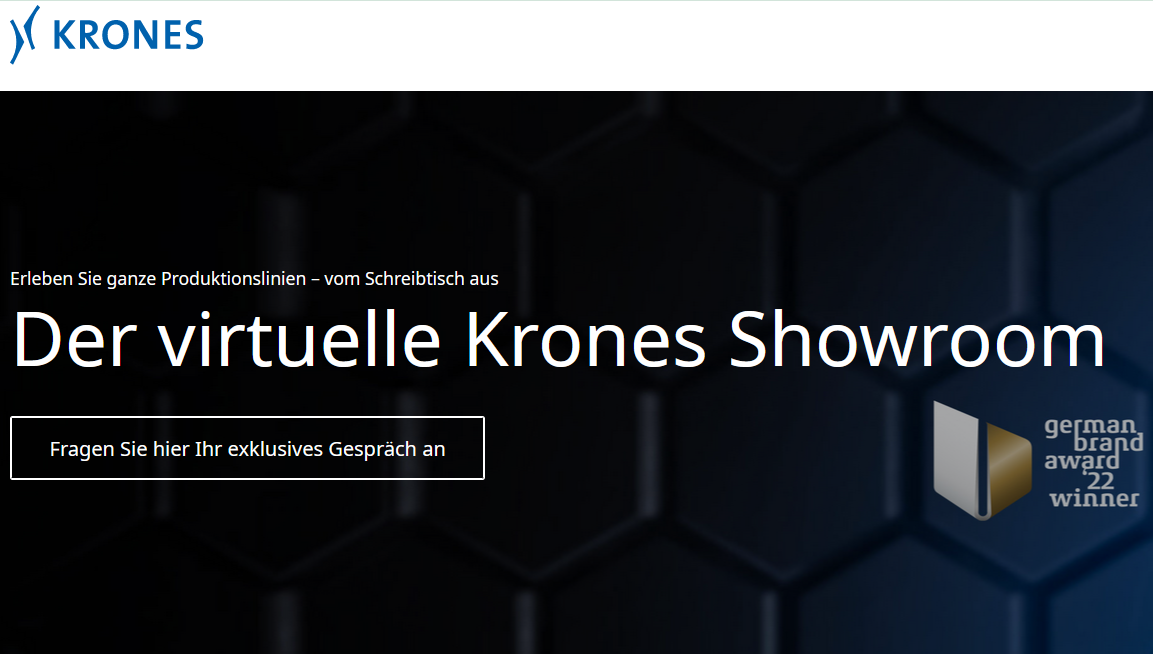 Lines for the beverage and liquid-food industry represent Krones' core business. This includes the planning, development and production of the technology involved in lines for packaging machines, filling technology and the like. In order to present these to existing and potential business partners, Krones has developed a showroom for their website that provides a complete tour and explanations of their solutions.
What began as a response to cancelled trade fairs in the COVID-19 pandemic has since become a major inbound marketing tool that this year even won the German Brand Award 2022 in the category "Excellence in Brand Strategy and Creation – Brand Communication – Point of Sale". Besides the digital tour of Krones' facilities, the company also publishes a customer magazine that is available in print or online. In addition to insights behind the scenes, it also presents new F&B trends.
Transform Your B2B Company Into One of the Great Examples of Inbound Marketing
Why leave the stage to others? We'll make sure your B2B tech and innovation business shines with an excellent inbound marketing strategy. Contact us directly and let us take a look at how you can use your inbound potential for better positioning together!
Pssst ....even more insider knowledge about digital marketing can be found here.