Content Marketing has grown to be one of the most successful marketing strategies in recent years. However, the core principles of this philosophy may not immediately seem like the most straight-forward, especially when you're dealing with B2B, or business-to-business, marketing.
The key for B2B companies to attract customers is providing insightful content that your target audience values and cultivating a long-term relationship with them. But that's a little easier said than done.
So as a B2B Marketing Manager, look no further! This is your one-stop-shop guide to achieving an effective B2B Content Marketing plan.
Table of Contents
Essential B2B Content Marketing Tools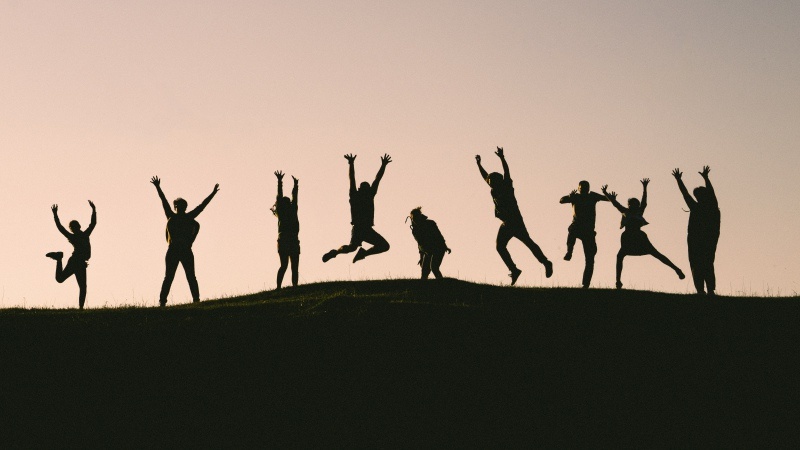 1. Create Engaging Content
The surefire way to get your target audience interested in reading what you have to say is publishing content that they value. That means making your blog posts, newsletters, or updates interesting, whether this is by telling the fascinating story of your company, teaching the reader something new, or using visuals, audio, or video to enhance the potential buyers' experiences.
The idea is to avoid over-selling your product or service and waffling on about your company. Rather than feeling engaged, readers will likely close the tab before even finishing the first paragraph. You still want to incorporate what you have to offer in your writing, but the idea is to present what your commodity can do for your customer.
If your product is perceived as something that the potential buyer can use to solve a problem, maybe even something that their brand can't survive without, you're on track to securing a new client. After all, you don't want to sound like an information pamphlet. You want to reach out to the audience's emotions and truly establish an interest in your business.
Check out this blog post if you want to read more about how to come up with new content ideas.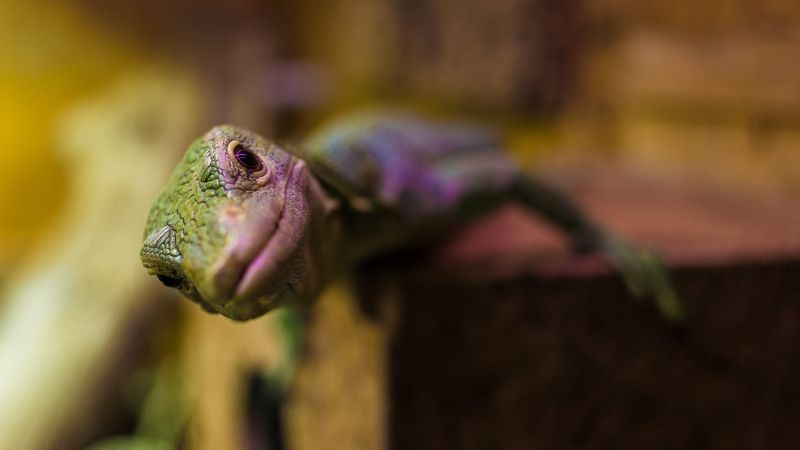 2. Present Yourself from Different Angles
So the #1 thing to look out for is creating valuable content for your audience. But there's more to crafting effective content strategies. Unlike in business-to-consumer marketing, where you target specific individuals, there are often a lot of different people that go into making decisions in the B2B world: your buyer personas.
For example, you develop content that might come into contact with both the product manager and financial executive for a certain business. The manager will probably be looking out for technical features and the advantages of your service, whereas the financial exec may look for how cost efficient your solution is.
This means that the content you share should cover different aspects of what you're offering. It's a good idea to present your product or service from different perspectives to appeal to key individuals in every stage of the decision process.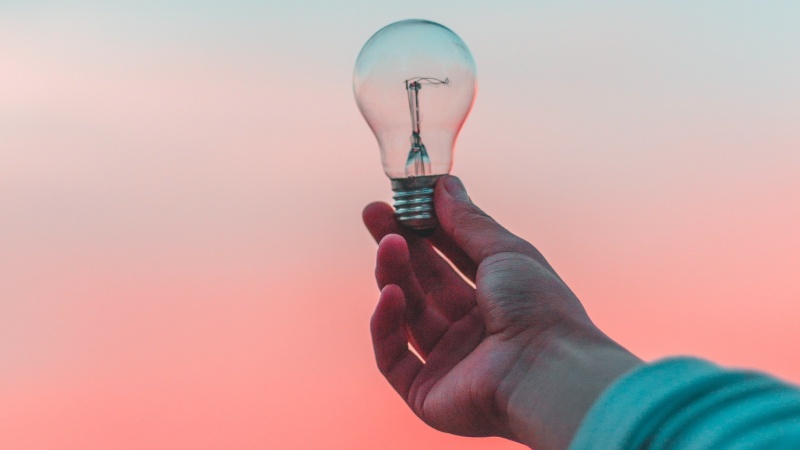 3. Know Your Goals
It comes as no surprise that in order to tailor your content towards your target audience, you have to know exactly what the vision of your brand is and what you want to achieve through B2B Content Marketing.
This also means knowing exactly what your clients will need in each stage of the decision process. Say a potential client is just checking out your website for the first time – then your aim is to capture their attention and show why your brand matters, perhaps through articles, interactive content and case studies. But if a business has already established trust in your services, you would look to further nurture this relationship.
If you keep your goals in mind, you can determine the type of business you want to appeal to and manage your content to reach these people.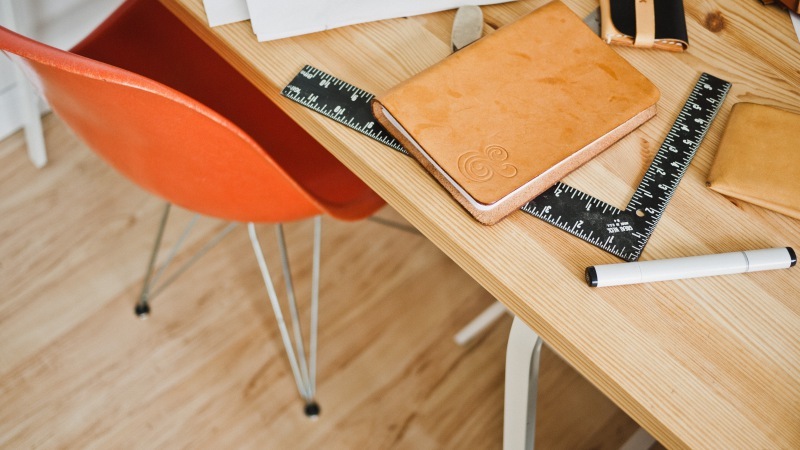 4. Pay Attention to Detail
A common misconception in an age where content is being pumped out faster than you can blink is that you need to keep up with all the influencers and place quantity over quality.
In reality though, it's quite the opposite. With so much information being published every second, it's super important that you release great content that stands out above the noise.
People appreciate well-written work, and you want to be the business that people remember, especially in B2B Marketing, where a business' every move is carefully thought out. Your content needs to support the researching and decision-making processes that potential buyers go through when choosing a product or service.
Therefore, being meticulous with your work will increase the chances of your audience sticking around and wanting to learn more about you, and allows you to forge new long-term relationships.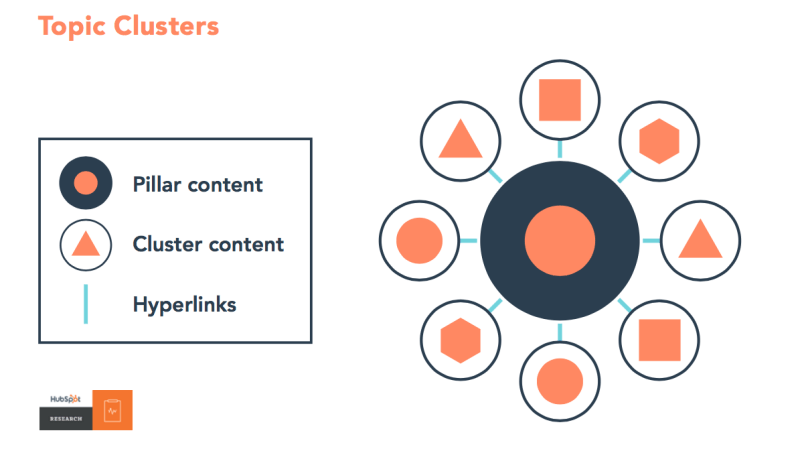 5. Topic Clusters and Pillar Content
Topic Clusters are great because they combine Search Engine Optimisation (SEO) and B2B Content Marketing (Note: The image above is borrowed from HubSpot). As the big search engines like Google have implemented a new algorithm that preferentially shows topic-based content, you've got to keep up, and topic clusters are the answer.
The idea is that you create one post that serves as the pillar content, or the broad, general idea of what you're talking about – for example, "B2B Content Marketing". Then, through hyperlinks, you can direct readers to related, more specific topics, like "Topic Clusters". This is the cluster content.
By using topic clusters, you can ensure to increase your Search Engine Results Pages (SERPs) presence and rope in more clients.
Check out the following blog post if you want to learn more about topic clusters and pillar content: How to Use Topic Clusters in Content Marketing and SEO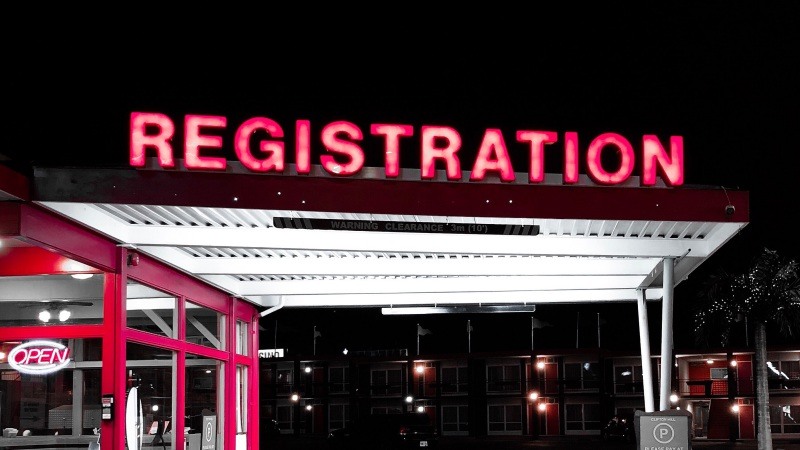 6. Content Upgrades and Premium Content
While they do generate traffic to your website, it's a known fact that blog posts alone don't secure a ton of leads.
To sidestep this limitation, you might consider implementing content upgrades (boxes in the middle of an article or webpage that give readers the option to share their contact information with you in order to obtain more information on the topic) and premium, or gated content (anything from eBooks to webinars that are only available to viewers who have subscribed).
By requesting your audience to provide you with their email address and directing them to further information, you are essentially presenting a call to action for viewers to continue finding about your business and products or services you have to offer. Through content upgrades, you can lead them to your other content, such as White Papers.
Not only are you now establishing trust with your audience, but solidifying the relationship with them!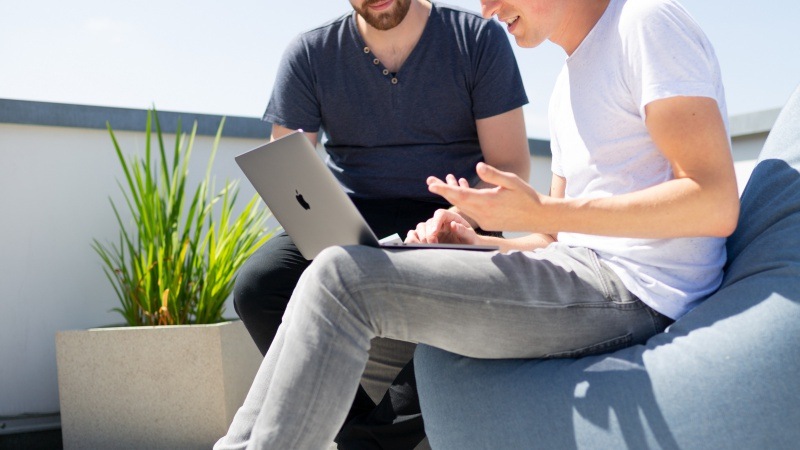 7. Interactive Content
A fun suggestion that can make your website more exciting is to include interactive content, especially tools such as interactive checklists, Return on Investment (ROI) calculators, and solution demos.
There are several advantages to this: Not only are you providing an entertaining and engaging way to keep your audience interested, but you are learning about the types of people that are visiting your page, and your audience can identify their interests themselves.
In this way, you can more effectively nurture your leads and strengthen the bond between your own business and your client. Moreover, if you combine this with content upgrades by asking viewers to share their contact information in order to access the interactive features, you'll really boost the number of leads you are generating.
Take a look at the following blog post if you want to learn more about how to make best use of inter active content in B2B marketing: The 5 Types of Interactive Content You Need to Try Out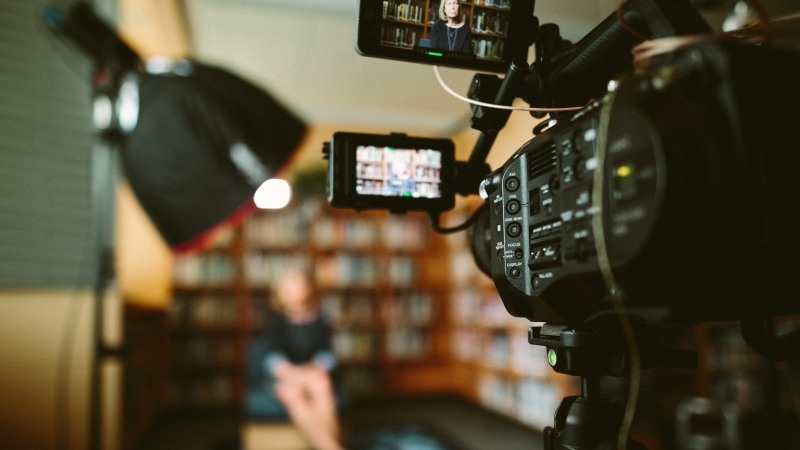 8. Live Webinars and Video Content
With blog after blog being posted, it's easy for you to seem like just another faceless business to potential clients. It's important to stick out from the crowd, and humanising yourself by hosting a webinar or uploading personalised video content are great ways to do so. This way, your business is more than just a few web pages to your target audience. They can really match a face to your brand.
Furthermore, webinars and videos are a quick and easy way to pass on vital information that cannot otherwise be found on your website to your clients. It's helpful to include a little summary before the video so that viewers know exactly what they're going to get from the clip or online seminar.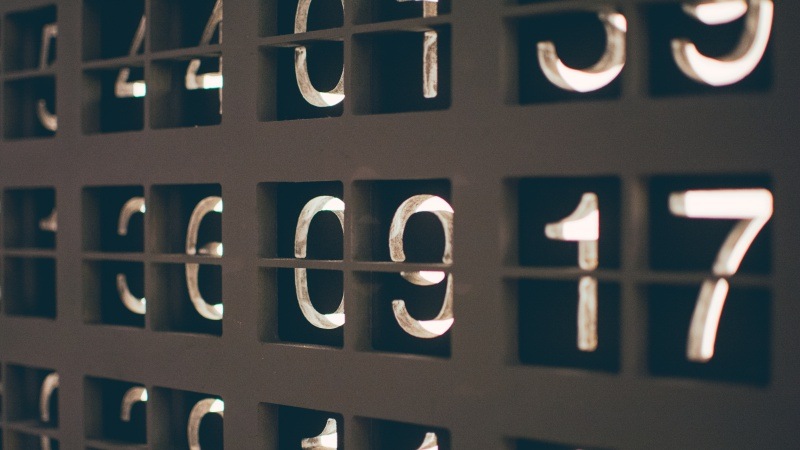 9. Read the Numbers
You might be thinking that once you've executed the previous eight steps, you're set for life. But it's absolutely crucial to constantly check how your B2B Content Marketing strategies are doing. This means running analytics and looking at the statistics.
How much traffic is your website receiving? How many comments and shares did your most recent blog post get? Are people taking you up on your premium content offer? These are all super important questions that you want to answer.
Knowing how each area of your B2B Content Marketing efforts is performing is more important than churning out blog post after blog post every day. Your focus should really be a mix of creating new content and improving on things you've already posted.
For example, you might see that an article that used visual content to explain one of your products received a greater number of shares than a blog post that consisted purely of one long chunk of text. This would tell you not only to revamp the text-heavy blog, but to mould future content after the more successful article.
These facts and figures will reveal which type of content is most successful among your target audience and allow you to optimise your online presence.
8 Examples of Successful B2B Content Marketing Strategies
Unlike in B2C exchanges, there's no such thing as an impulse buy in B2B. It takes a lot of work to win other businesses over, so it's not a given that all marketing techniques will work flawlessly. Here are eight examples of brands that used B2B Content Marketing strategies successfully:
Adobe
Adobe's website features vibrant visuals that immediately draw the target audience in, and is extremely easy to navigate. With clear headers at the top of the page, viewers know exactly where to go to find the right information.
Moreover, with a separate webpage for their blog, this brand's content marketing is flawless.
(Disclaimer: Adobe is a client of Svensson & Friends.)
FinTecSystems
FinTecSystems might be a smaller and lesser-known business than Adobe, but it's marketing strategies are off the charts. With its clear-cut layout, the website is very straightforward. Potential clients can easily sign up for a demo or contact members of the brand.
FinTecSystem's blogs might contain less humorous content than other examples below, but the content of the frequent uploads are rich in insightful information and tackle a vast variety of topics that its target audience is dying to read about, such as data analysis and credit scoring.
(Disclaimer: FinTecSystems is a client of Svensson & Friends.)
EASY Software
This business adapts a modern feel for their digital presence, so much like the previous examples it's very easy to maneuver.
The EASY Software Newsroom keeps you up to date on the most pressing matters. Like FinTecSystems, its content is not limited only to specific concepts but looks at broad digital marketing topics, so there's something for everyone. Head on over to the Newsroom and learn more!
(Disclaimer: EASY Software is a client of Svensson & Friends.)
HubSpot
HubSpot, one of the leading brands in B2B Content Marketing and the pioneers of the Inbound Marketing philosophy, has one of the best marketing blogs out there, and as such a well-known organisation, its readers expect nothing less.
HubSpot offers well structured, in-depth content that is both completely original and incredibly insightful. As all of its posts is based on its own research, this business' blog is the go-to place for quick answers and free resources. It's every marketer's dream!
(Disclaimer: Svensson & Friends is a HubSpot-certified B2B content and inbound marketing agency.)
CB Insights
While a lot of brands try to keep up with the vernacular of the younger generations, very few do it as well as CB Insights. This brand keeps its audience up to date with the latest news and posts in a fun, entertaining way that ensures its viewers will keep coming back for more. Who doesn't love a good meme in a newsletter?
Furthermore, the content is very comprehensive and concise. There's no clicking around to dozens of other pages to find relevant information; it's all in one place.
Buffer
Buffer is a social media management firm that promises to drive traffic, increase fan engagement and save time on social media. What makes this brand so special is that it took major steps towards securing the trust of its clients by promoting full transparency of its growth and focusing on high quality content over a high quantity.
This means that its audience can see the number of people that use Buffer, the total revenue the company takes in annually, and more. Buffer also performs more research than many of its competitors, releasing unique posts that often tie together marketing and other fields (such as Psychology).
Mattermark
Rather than honing in on one area, Mattermark is successful by providing snapshots of the performance of various industries for its audience. The selling point of this brand's blog is that it keeps its clients up to date with a bunch of different topics, rather than just providing insight into one aspect of marketing.
Thus, by compiling all of these news updates in one space, it saves readers a lot of time – something that they value and that keeps them coming back for more.
American Express
Finally, Amex is no stranger to successful B2B content marketing strategies. The reason for American Express' success is that it knows its clientele. The financial corporation offers a diverse array of topics for its readers that everyone from smaller companies and individual entrepreneurs can relate to, such as productivity, budgeting, and social media management.
It's well-structured and easy to understand content also features a large number of guest contributors, including a substantial number of financial experts from businesses like MSNBC.
Get Started and Become a B2B Content Marketing Pro
And there you have it – the nine fundamental steps to becoming a B2B Content Marketing pro. Are you interested in how you can get more leads and convert more customers through inbound marketing? Read more about what &weekly can do for your business here.
Or head over to our B2B Content Audit Handbook and find out if your content is serving its purpose and in which areas your B2B Content Marketing strategy has gaps – all within just a few hours.