Pillar Content and Topic Clusters are the way to increase your organic search results and stand out from the crowd of other B2B companies.
Search engines like Google have updated their algorithm to feature more topic-based content, meaning rather than looking for websites that feature the same keywords as a search, they are looking for pages with quality content related to the inquiry.
That means that whether you're a small startup business or a bigger organisation, using hyperlinks to connect related content can be a really useful tool. Moreover, with competition growing daily, and other businesses adapting their SEO efforts to the ever-evolving behaviour of search engines, it's essential that you employ your own inbound marketing tactics to stay up to speed.
Before you continue reading: Don't forget to check out our one-stop-shop guide to effective B2B Content Marketing!
So, do you want to be the number one result on Search Engine Results Pages (SERP)? Here's the way to do it.
What Is a Topic Cluster?
The fundamental idea of the topic clusters model is that there is one central topic, the pillar content, from which several related pages known as cluster content emerge.
The pillar page serves as the base that all future clusters are centered around because it provides a broader exploration of a subject, while the cluster content delves into more specific areas of the broad topic.
For instance, take the general subject of Content Marketing. Our B2B Content Marketing Guide is an example of pillar content. This blog post is the platform from which readers can dive into numerous aspects of the marketing methodology, from posts on topic clusters such as this one, to articles on the role of interactive content or how to create content that clients actually value.
Internal linking in the pillar post lead to the cluster content. In fact, that might be how you ended up here in the first place!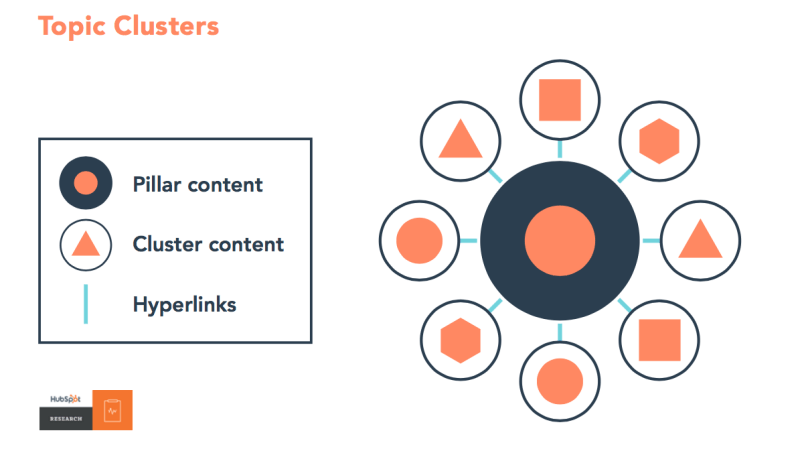 Why Implement Content Clusters?
Now that you know what they are, you might be asking yourself how pillar content and topic clusters can help you with your SEO efforts.
HubSpot employees Anum Hussain and Cambria Davies asked themselves the same question. So they ran a study to find out just how the use of cluster content impacted one's presence on SERP. Unsurprisingly, the results revealed that the more content was interlinked on pillar content, the higher a website ranked on SERPs (Note: The image above is borrowed from HubSpot).
Linking all of this content under one domain helps to maximise your website's online visibility; think of it like an intricately woven fabric of content. With hundreds of websites all discussing similar topics, it's the pages with the richest connections that perform the best.
A stronger SEO strategy is growing more and more important following changes in search engines' algorithms. Google's switched to Hummingbird in 2013 and then to RankBrain two years later are just two of the major flips that have happened in the last years.
The presence of these new algorithms means therefore that search engines are now looking for different qualities when ranking web pages. Incorporating core topics, such as "Content Marketing", and then linking to cluster content has proven to be much stronger than blindly sprinkling target keywords like "B2B" into a text passage.
So topic clusters improve your SEO. But one of the most influential ways that it helps you secure more leads is that it enhances user experience. They not only simplify the process of finding more information about a topic (i.e. through hyperlinks to related cluster content), but also increase your credibility and hence clients' trust in your business.
The focus of topic clusters is on the Buyer Persona and what their ideal online experience looks like. This is what Google was thinking with their algorithm updates, too. In summary: If you care about your audience and what they want to see, you're sure to earn some brownie points with major search engines.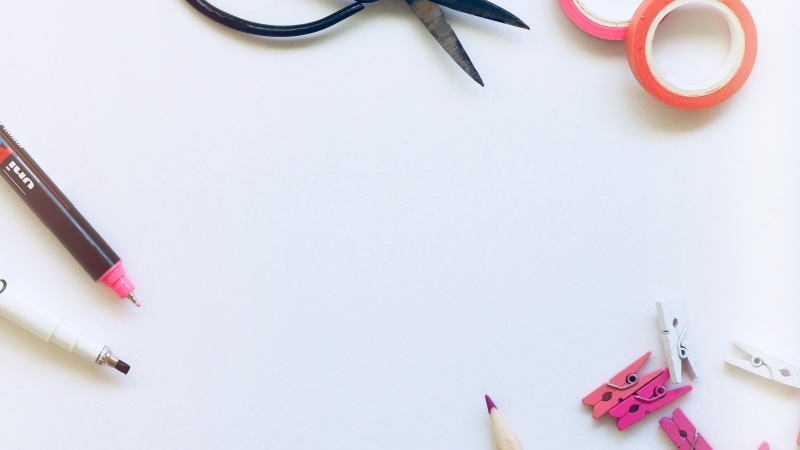 Where to Start?
While there is no one correct way to set up a strong SEO strategy, there are a few things to know about setting up pillar content and topic clusters that will determine how successful it is. These are the four essential steps for building content clusters:
1. Create the Pillar Content
To start off with, it's a good idea to list the top five to ten pain points of your Buyer Persona to figure out which topic clusters would be the most successful among your target audience. Long-tail keyword research will help you to back up your assumptions.
There are a few key things to look out for when creating pillar content:
The page should reference the topic in the page title, URL, and H1 tag

To find as many potential clients as possible, the content should include techniques to convert visitors into leads

The content should be accessible by everyone, and not locked by a password or visible only once the viewer completes a call to action (CTA)

It should feature as much cluster content as possible, as long as this content stays relevant and is linked to the original keywords
It's important to always start with your pillar post before branching out to cluster content.
2. Branch off into Smaller Topics ("Clusters")
Now that you have your base, the next step is to brainstorm specific subjects related to your overall pillar content that can serve as clusters.
According to HubSpot Researcher Mimi An, every piece of content in the cluster set needs to be linked to at least once with the same anchor text (the part that is hyperlinked) so that a search engine knows it's part of a topic cluster.
3. Do Your Keyword Research
Keyword research is finding out what your audience is searching for. Needless to say, understanding what your viewers are interested in ensures that you include the right keywords in your content and keep readers coming back for more.
Doing quality keyword research can also provide helpful pointers on which topics to choose for your cluster content.
4. Check Your Analytics
The dynamic nature of B2B Marketing means that you have to constantly update and measure the success of your SEO strategies.
Look out for which topic clusters perform the best with your audience and secure the most leads, and which still need some editing. Measuring the impact of your uploads and refining your existing content will keep you at the top of your game – and the top of SERPs.
And that's all there is to it!
Do you want more? Check out our Content Marketing Handbook to find out if your content is serving your Buyer Persona's wants and needs.