Inbound Sales – a phrase that seems to be popping up on our screens more and more frequently. Whether you've had experience with it before or not, Inbound Sales is an emerging concept that is quickly gaining speed on its previous colleagues.
This new sales philosophy has appeared hand-in-hand with the increasingly popular Inbound Marketing strategy, and by the name it's evident that they're both connected. So what does Inbound Sales for an Inbound Marketer really entail?
Inbound vs. Outbound Sales
The focus of Inbound Sales is about creating a strategy that complements the Buyer's Journey, i.e. a strategy where a business supports the prospective client throughout every stage of their decision process.
Unlike Outbound Sales, which features more direct approaches such as cold calls, purchased contact lists, and other efforts that are quickly classified as spam, Inbound Sales is more sensitive to the needs of prospects and leads. Similar to Inbound Marketing, the aim is to bring clients to you.
This allows you to market to people that have clearly expressed an interest in your business, rather than blindly contacting individuals of a general demographic and persuading them to commit to your product or service.
Inbound Sales can begin in different ways: a prospect could have stumbled across your website and downloaded a white paper, or maybe heard about you from a friend. This natural discovery increases your chances of people actually gaining trust in your product and being more open to your marketing attempts.
Essential Inbound Sales Tactics
In order for your sales strategy to complement a future client's buyer's journey, you have to ensure that you remember to adapt your techniques to each stage of the decision process, as suggested by HubSpot: awareness, consideration, and decision.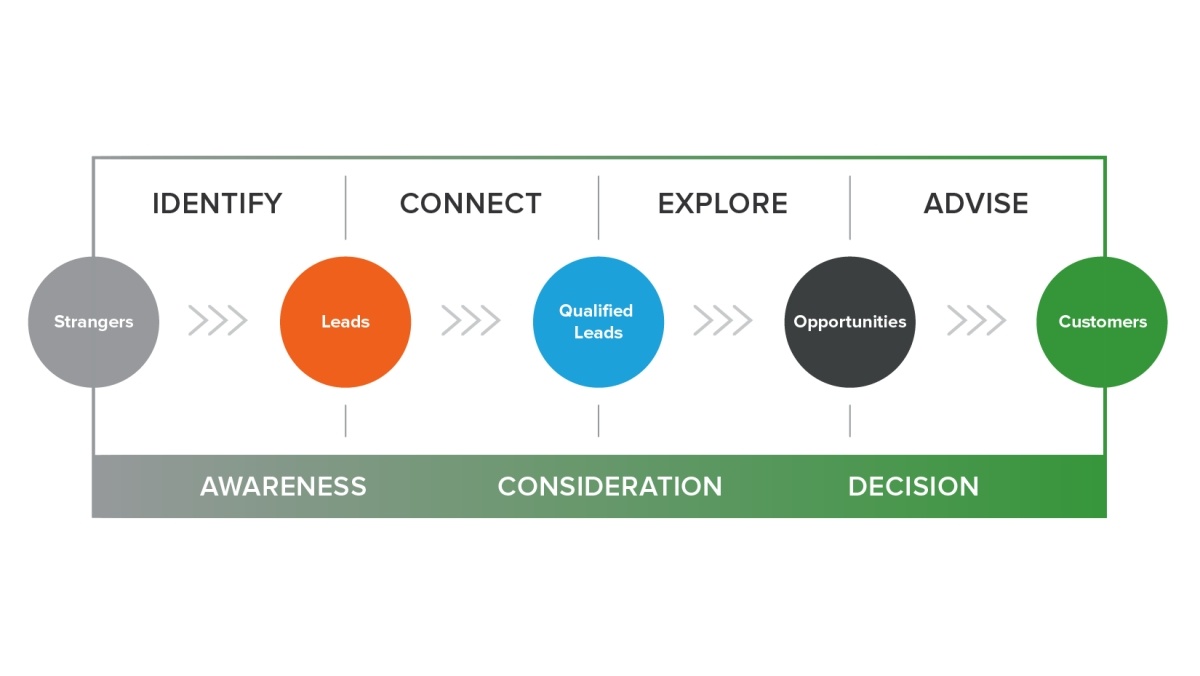 Source: HubSpot
The whole focus during this sales process should remain on attracting buyers with tailored and relevant content instead of bombarding mass amounts of people with large quantities of content. Here are the four main steps to securing a new client: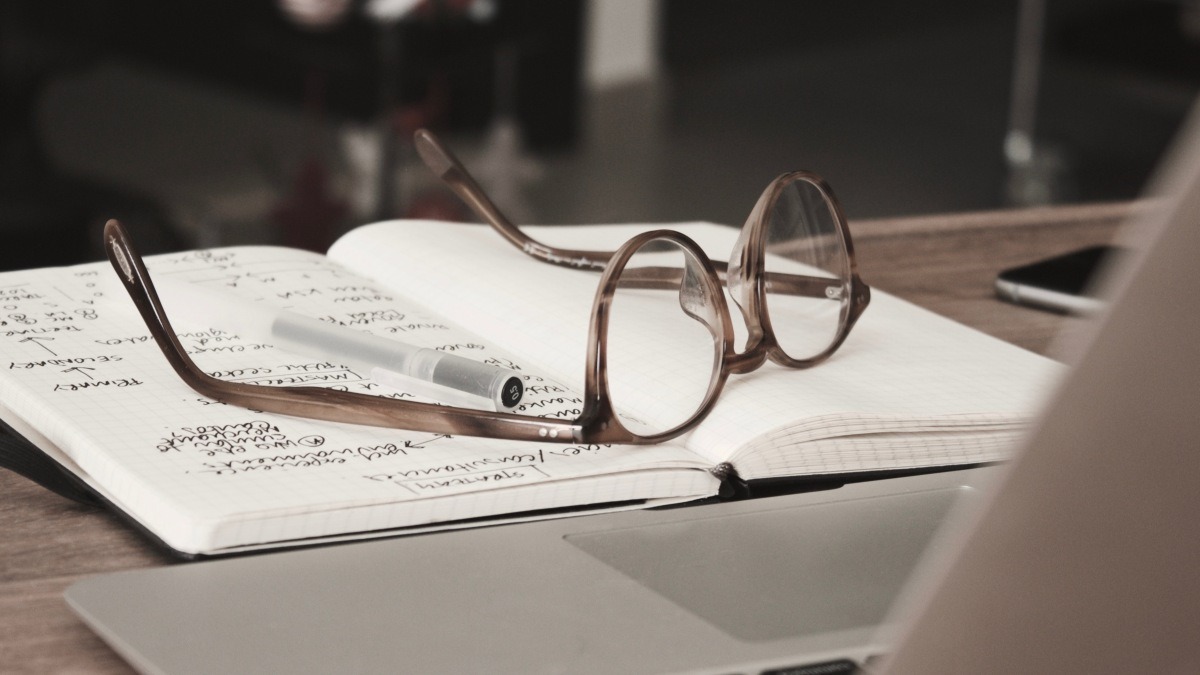 1. Identify
As with any Inbound effort, before you can begin to produce the actual content you need to know precisely what type of person you're targeting if you want your tactics to be successful. That means doing your research and defining not only your Buyer Persona, but also their specific pain points.
Sales techniques are most successful when you market a direct solution to a client's problem, so pinpointing what this problem even is must be your first step before setting any plans into motion. Find out more about how to discover your own Buyer Persona with HubSpot here.
When setting down the groundwork for who you're looking to make a sale with, aligning your marketing and sales efforts gives you an unstoppable tool for reeling exactly the right people in and nurturing a meaningful relationship with them. For this reason it's particularly important to ensure that your marketing and sales teams have access to the same information and are always on the same page.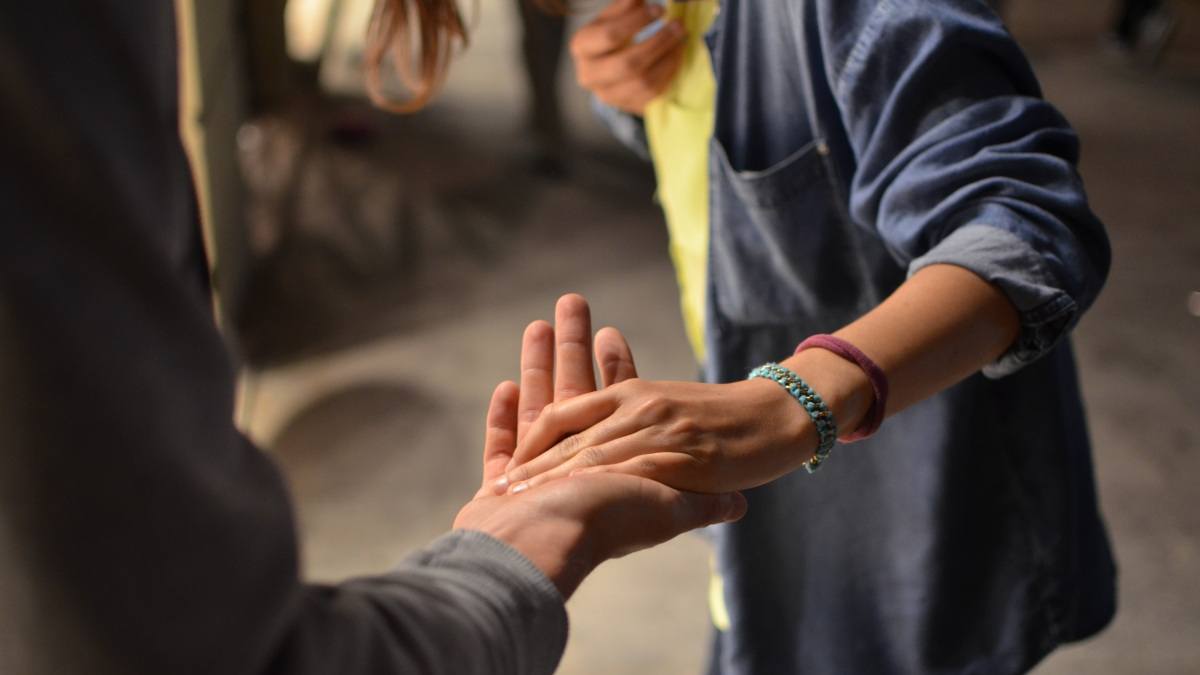 2. Connect
Once you've identified the type of buyer that you want to sell your product or service to you need to connect with them on a personal level. This is where Inbound Marketing and Inbound Sales go hand-in-hand, because using valuable content is how you can draw your audience in and nurture a long-term relationship with them. The question is, how do you get your content out there?
While it's true that the Inbound Sales strategy avoids more invasive behaviour such as cold calls, that doesn't mean you can't ever be the one to make the first step. Placing a so-called "warm call" to an individual that matches your Buyer Persona profile and using a message personalized to that buyer's context is a great way to get the conversation started.
Furthermore, advocating about your business at various events or conferences allows you to speak openly about your product or service and informing a large number of people without having to resort to costly, impersonal mass calls or emails.
And now that your target audience has heard of your business, you need to really convince people of why they should choose your product or service over your competitors'. Case studies, facts, and statistics offer qualitative reasoning that argue in favor of your product or service and are sure to win over any unsure clients.
Giving clear a budget, goals, and timeline will also help the buyer feel more secure, and this confidence raises your chances of converting the lead even more.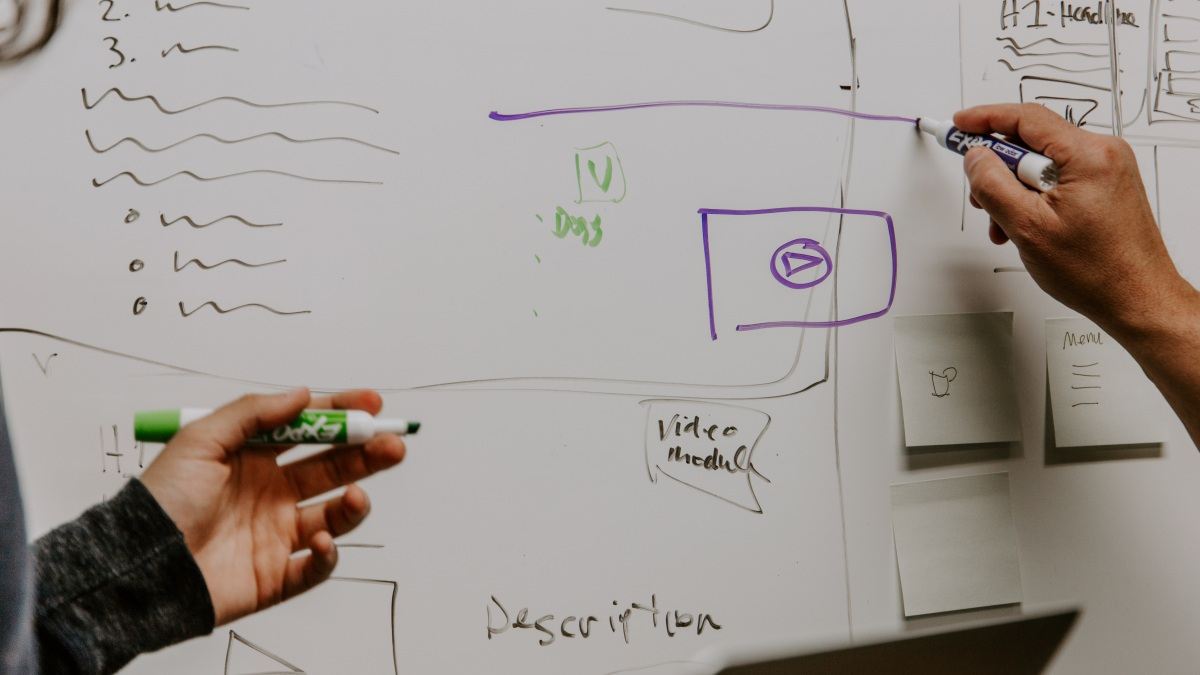 3. Explore
Once prospective leads have demonstrated a real interest in your business, it's time to research the context for which they are seeking a solution and find out whether you are able to provide this desired solution to solve their problem.
Asking them questions allows you to put together pieces of the big picture and really understand what your buyer is looking for. As an added bonus, it shows your future client that you're genuinely interested in their situation, which builds trust and nurtures your relationship with them.
Your prospective lead's "digital body language" is a helpful hint for whether they fully represent your buyer persona and if you have the tools available to help them. This is essentially a profile of all of their online behaviour, from the content they've looked at, to the websites they've visited, to even the information they've submitted through forms and gated content.
Understanding your buyer's preferences gives you with insight into exactly how to establish a connection with them on a deeper level and encourage them to engage in a sale with you. It can also reveal precisely what challenges they're facing and what type of solution they're looking for.
Closed-loop reporting makes the retrieval of this data pretty straight-forward, so preparing yourself to have a personal, in-depth conversation with the sales qualified lead is easier than ever.
You can also look at their behaviour on platforms such as LinkedIn, Twitter and Instagram to gather as much contextual information as possible.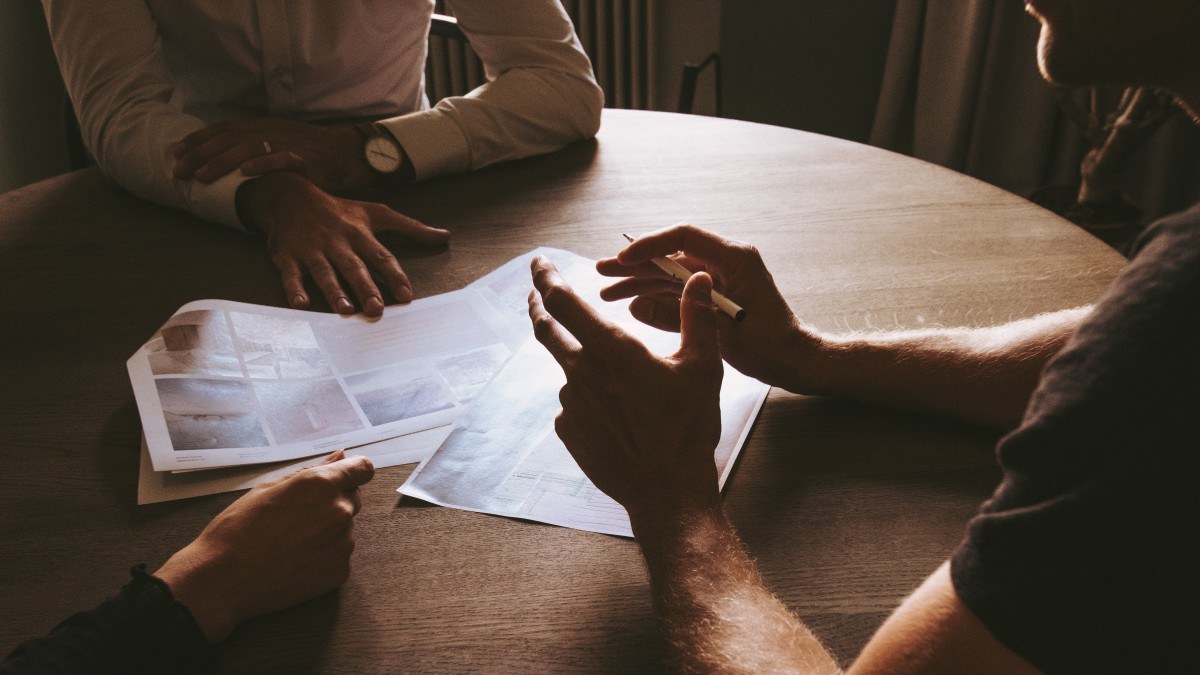 4. Advise
Up to 50% of successful sales are made by the salesperson that nurtures their relationship with a prospective lead and follows up on them first. So make sure that you advise your future buyer regarding any queries or uncertainties they may have. You want the sales qualified lead to feel empowered in their decision to place their trust in your business, so be ready to provide support with any final concerns they may have.
Using the information you've gathered about the client and their context immediately adds more value to the interaction and turns the conversation from an invasive sales pitch to a promising solution for the buyer.
Also, after you've established your sales strategy, automating the whole sales process makes the cycle of lead generation more time and cost efficient. That means automated emails, inbound analytics, and responses to potential leads, from the time they submit their email address to their final purchase.
HubSpot for example offers automated follow-up emails to simplify your sales cycle.
Why Use an Inbound Sales Strategy?
Now that you know how to implement this new digital sales technique, you might be asking yourself if this method is even worth the effort. Why should you trust an Inbound Sales strategy with the future of your business?
Firstly, not only do you find more clients with this technique, but they also stick around longer. Inbound Sales has the massive advantage over other strategies in that it allows you to find clients that have built a genuine trust and interest in your product, giving you opportunities to build long-term relationships.
It helps you generate more valuable leads rather than gaining buyers who aren't loyal to your business and are quick to turn to competitors for solutions, which you often see with Outbound Sales. A massive 14.6% of inbound leads result in a close, and by growing your network of enthusiastic supporters you're guaranteed to attract more and more people to your business.
The Inbound Sales methodology offers a lower cost of operation, as you aren't making daily calls to dozens or even hundreds of people trying to attract clients. Naturally, this also means you have a continued lower long-term cost per lead.
Finally, with the inbound approach to sales, you're able to more easily adapt to changing trends in the market or shifts in your Buyer Persona's pain points.
The Future of Digital Sales
Digital sales strategies grow and evolve every day, so it's absolutely crucial to keep up with current trends, such as Inbound Sales.
While you don't necessarily have to ditch your existing sales program completely, adopting some of the inbound techniques can transform the conversion rate and overall success of your business. After all, providing your client with a more valuable experience benefits you just as much!
Still unsure? Svensson & Friends can help you with all things Inbound Marketing and Inbound Sales – check out our Inbound Marketing Audit or get in touch to find out more!