As the new decade settles down around us, the inbound marketing world is more abuzz than ever with the newest trends popping up left and right. From digital marketing geniuses to inbound novices and anything in between, there are conferences for everyone!
Having so many options can be a blessing – but also a curse. With thousands of events to choose from, it can be impossible to know which are worth going to and which are better removed from your calendar. Here are the 13 most worthwhile conferences of 2020.
Are you looking for online resources to level up your inbound marketing skills? Then you should continue here to our 2020 selection of webinars, courses and certifications.
1. Search Marketing Expo (SMX) and SMX Advanced
When: Various locations across the US and Europe
Where: February – November
Website: marketinglandevents.com/smx
This first event takes place numerous times, with venues spread throughout Europe and the US. The expert speakers at this conference will offer you actionable tips that are not only straightforward, but safe to use without landing you in any hot water with your search engine or regulators.
The sessions at SMX come in various formats, which include but are not limited to discussion panels, intensive solo workshops, and roundtables. Moreover, this conference opens the door to valuable networking opportunities, with representatives from Amazon, Google, Forbes and more popping up on the attendance list.
This is a fantastic chance to let your creative juices flow with like-minded people and possibly even find future clients.
Finally, what makes SMX unique is that participants receive an official Certification of Completion after attending the conference.
2. CMCx
When: 10th – 11th March
Where: Munich, Germany
Website: cmcx.com
With an audience of around 7,000 eager marketers each year, CMCx is an exciting German conference tailored towards content marketing. CMCx boasts five different stages, accompanied by myriad themed specials and side events, to fulfill any and every wish of its thousands of attendees.
In terms of the German content marketing realm, CMCx is the place to go to meet the who's who and make priceless connections. And who said Germans can't have a little fun while you're at it?
3. SXSW
When: 13th – 22nd March
Where: Austin, Texas
Website: sxsw.com
It's easy to be unsure which conference to choose when there are quite literally thousands to choose from. However, it will be hard to find one with more content diversity than SXSW. This Texas conference offers more event formats than any other on this list; Book Readings and Signings, "Focus15"s, Mentor Sessions, Meet Ups, and Pitch Events are just some of the possibilities available to you at SXSW.
For anyone that is interested in what's new in the worlds of film, culture, music, and technology and wants to experience something different from all the other conferences, this is definitely for you.
4. Digital Innovators' Summit (DIS)
When: 24th – 25th March
Where: Berlin, Germany
Website: innovators-summit.com
Although taking place in the capital of Germany, do not fear – this conference is hosted in English! The 14th annual Digital Innovators' Summit is once again bringing industry-leading figures from all over the globe under one roof to bring you the most diversified experience possible.
With almost 40 Keynote speakers, there's bound to be something in it for everyone. Missed an event? Not to worry! According to DIS: "Post-DIS, delegates also get access to video interviews, speaker presentations and a DIS special report to catch up on later and/or share with colleagues."
5. B2B Marketing Expo
When: 25th – 26th March
Where: London, United Kingdom
Website: b2bmarketingexpo.co.uk
At B2B Marketing Expo you'll have the chance to get hands-on experience and learn tips on how to grow into the biggest name in your field. 2019 saw exhibitors such as Shutterstock and LinkedIn, so you can expect similarly influential names speaking to hungry minds like yours this time around.
And if keynote presentations aren't your thing, the B2B Marketing Expo also gives you access to over 500 seminars, each covering a different aspect of B2B marketing!
6. Hypergrowth
When: 6th May
Where: London, United Kingdom
Website: hypergrowth.drift.com
Do you consider yourself a maverick, rule breaker, or undeniably and irresistibly curious? Then you're exactly the type of audience Hypergrowth is looking for.
Flashing lights, bright colors, and musical presentations exploding with multi-sensory effects are toppling memories of the stuffy rooms, monotonous speakers and uninspiring conferences of the past. At this London event, you'll find yourself learning and having the time of your life at the same time.
While focused on digital marketing more generally, the plethora of thrilling events and unconventional shows at Hypergrowth is something you can't leave off your calendar in 2020.
7. Digital Marketing Europe
When: 12th – 14th May
Where: Vilnius, Lithuania
Website: digitalmarketingcon.eu
Unlike some of the other examples on this list, this conference may offer fewer events during the 3-day event, but makes up for it in the remarkable depth in which its topics are covered in. If you're looking at everything SEO, Content Marketing, or anything in between, Digital Marketing Europe is the place to go.
Your ticket includes over 40 keynote speakers and 7 workshops tailored towards details and valuable tips on specific areas of digital marketing.
8. Gartner Marketing Symposium
When: 18th – 20th may
Where: London, United Kingdom
Website: www.gartner.com/en/conferences/emea/marketing-symposium-uk
One of the more serious and concentrated events on here, this London-based Marketing Symposium will give you access to straightforward answers to your burning digital marketing questions. If neon colors and modern delivery techniques (I'm looking at you, Hypergrowth!) are not your forte, this is the conference for you.
The Gartner Marketing Symposium has its value in its structured format and the type of people it attracts, with innovative marketing leaders and experts from all over Europe flocking to attend its array of seminar topics.
9. Brand Marketing Summit Europe
When: 1st – 2nd June
Where: London, United Kingdom
Website: https://www.reutersevents.com/marketing/
Brand Marketing Summit Europe strives to leave behind "standard, unimaginative and bland marketing" and race head-first to a revolutionary marketing strategy to beat all strategies.
The focus of the summit is to emphasize the changes that arise left and right in the digital marketing world, urging its visitors to observe their own ever-evolving audiences and keep up to speed with what they desire.
Volkswagen, Google, HSBC, Bose, Mastercard, Vodafone, and Aston Martin are just some of the bounty of names you can find during this popular London event.
10. Mozcon
When: 6th – 8th July
Where: Seattle, Washington
Website: moz.com/mozcon
Emphasizing on search marketing, Mozcon is the perfect place for you if you're seeking innovative speakers and a thriving community to hone your skills in.
During this three-day event, you can find "tactical advice from industry-leading practitioners in the vast world of SEO, mobile, conversion optimization, local search, and more."
11. INBOUND
When: 18th – 21st August
Where: Boston, Massachusetts
Website: inbound.com
Ah, the one everyone was waiting for, HubSpot's critically acclaimed inbound marketing event – INBOUND. Hosted in Boston, over the course of four days you can hear from industry-leading names and learn from the best of the best about all things inbound.
Combining Keynotes and session tracks with parties and even food trucks, INBOUND strikes the perfect balance between fun and informative. Out-of-the-box thinkers, artistic displays, and over 250 educational sessions are sure to get you up and ready for another year of digital innovation. This is one event you'll be sure not to miss.
12. DigiMarCon Europe
When: 10th – 11th September
Where: Amsterdam, The Netherlands
Website: digimarconeurope.com/about
A top contender again this year, DigiMarCon Europe is a fantastic opportunity to tweak your current strategies and learn new ones from industry experts like Microsoft, Paypal, and even Facebook.
DigiMarCon will help nurture your business' growth in a hyper-competitive word and give you concrete tips for boosting your digital marketing strategy.
13. Content Marketing World
When: 13th – 16th October
Where: Cleveland, Ohio
Website: contentmarketingworld.com
Finally, Content Marketing World makes it back on the list of top events. With a promise to inspire you, this conference has had big names, last near most remarkably with Mindy Kaling and other influential faces!
This event gives you the chance to attend over 125 sessions and workshops presented by marketing experts from around the world, while finding a strategy that reflects your business' and your own personal goals.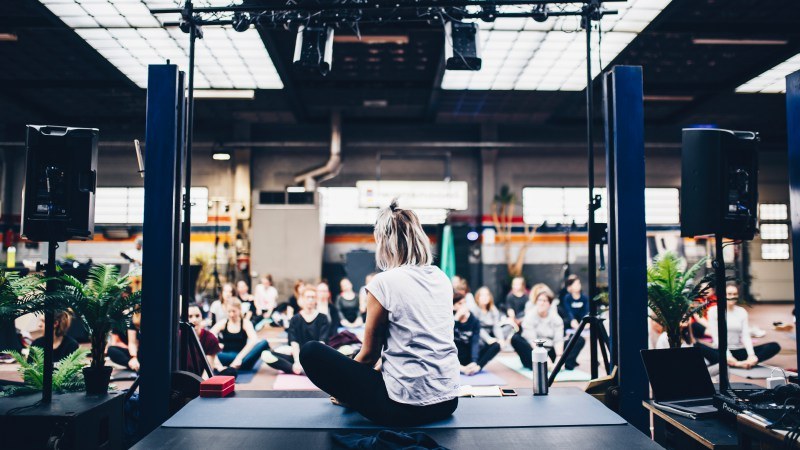 Can't Get Enough? There's More!
Learn Inbound
When: Dublin, Ireland
Where: 27th February
Website: https://learninbound.com/
Social Media Marketing World
When: 1st – 3rd March
Where: San Diego, CA
Website: socialmediaexaminer.com/smmworld
Sales Innovation Expo
When: 25th – 26th March
Where: London, United Kingdom
Website: salesinnovationexpo.co.uk
SearchLove Conference
When: March – September
Where: San Diego, CA // New York, NY // London, United Kingdom
Website: distilled.net/events
Digital Sales & Marketing World
When: 5 – 7 April
Where: Hartford, CT
Website: digitalsalesandmarketingworld.com
BrightonSEO
When: 16th – 17th April
Where: Brighton, United Kingdom
Website: brightonseo.com
B2B Online
When: 20th – 22nd April
Where: Chicago, IL
Website: b2bmarketing.wbresearch.com
Advanced Search Summit
When: 22nd – 24th April
Where: Napa Valley, CA
Website: advancedsearchsummit.com/napa
THINK
When: 4th – 7th May
Where: San Francisco, CA
Website: ibm.com/events/think
Conductor C3 Conference
When: 12th – 13th May
Where: New York, NY
Website: c3.conductor.com
Traction Conference
When: 5th – 6th August
Where: Westin Bayshore, Vancouver
Website: tractionconf.io
Gartner CSO & Sales Leader Conference
When: 6th – 8th October
Where: Las Vegas, NV
Website: gartner.com/en/conferences/na/sales-us
Dreamforce
When: 9th – 12th November
Where: San Francisco, CA
Website: salesforce.com/dreamforce
Yext ONWARD
When: 16th – 18th November
Where: New York, NY
Website: onward19.com