So you are into social selling? You've been boasting about your social branding too, right? Trust us, if you could see our faces, you could see those emojis with hearts popping out of our eyes.
Now, coming to the point, we have been dying to ask one question to every social selling expert out there: Tell us something about how to drive exceptional customer engagement. Errr, that might not interest you much. Let's ask another way: how do you make sure that your social selling brings leads?
For most of us out there, the answer looks something like: We find the right audience, generate content ideas according to them, research it, create striking content, and then finally publish it.
Simple, isn't it? There's just one hitch and it's a big one – creating content.
The word is enough to chill the expert social selling strategist to the spine. It's everywhere and since it's everywhere, churning your brain to get that one in a million piece of awesome content written is daunting. And it doesn't end here. Once you are done with the idea and the initial strategising, you also need to decide on the packaging. Will it be a long blog to test the reader's concentration? Or, will it be an awesome video or a breathtaking image that speaks for itself? Choices are endless.
With so much to catch up to, there is a glimmer of hope. Technology can massively help here. Examples of some ground-breaking B2B social selling tools that can make your life so much easier. Let's check some of them out.
Before you continue reading, make sure to refresh your knowhow of the principles of social selling: The Great Opportunities of Social Selling for B2B Companies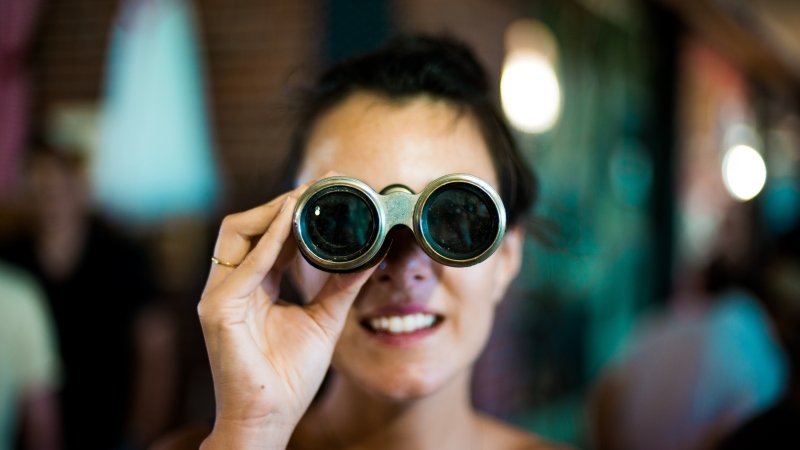 Prospect Hunting Tools
Launching your social selling campaign without any idea of the target audience and your potential buyers is like firing a bullet aimlessly in the dark. Chances of hitting the wrong point are higher than hitting the bull's eye. Moreover, meeting the mark also sets you in the right trajectory for future success as well.
There are some incredible prospect hunting tools at your disposal. Let's check some of them.
1. LinkedIn Sales Navigator
The leading professional network, LinkedIn, offers a promising prospect hunting tool for sales teams across the globe. The tool is enriched with some of the advanced search filters that bring a detailed viewpoint to the tip of your fingers and improves your sales process. And that's not all, LinkedIn Sales Navigator extends you the ability to save and recommend leads, and gives you InMail credits to reach out to qualified buyers in a specific geography and field.
2. FollowerWonk
Twitter is certainly a gold mine when it comes to finding prospects, and FollowerWonk takes you a step ahead with in-depth Twitter's analytics. It enables you to conduct target searches to hunt specific keywords in user's bios. For instance, if you want to search for "Web Developers," FollowerWonk will get you a curated list comprising each user who identifies himself as a web developer. This can help you check out the kind of content they love and hence tailor yours accordingly.
3. GetProspect
GetProspect boasts being the most powerful lead generation software on the market that helps you locate prospects and customers and the details that you need. With this prospect hunting tool, you can simply enter search criteria for the email extractor to get information like corporate emails, position, LinkedIn profile URL, company name, industry, website and much more. You can have this data added in your contact list and build a great network for lead generation.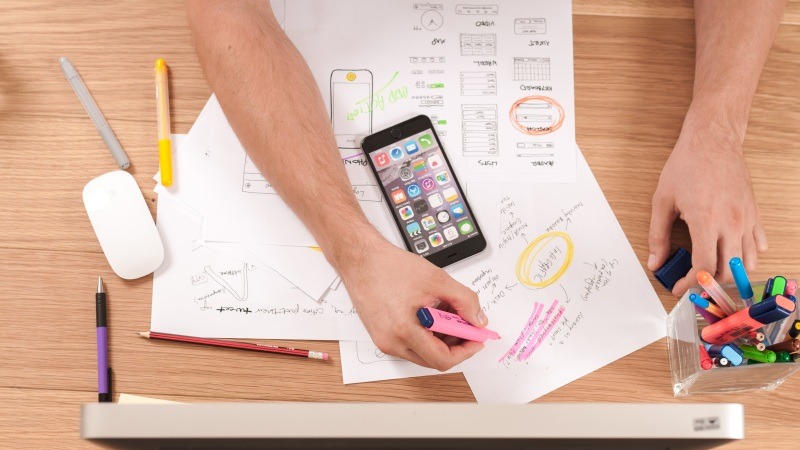 Content Research Tools
Imagine your job is writing new content for your business. You have great content topics in mind. Say, you've got to write a blog on "Top Social Selling Tools". But your competition is writing on the same topics as you. How do you differentiate yourself and your business? How can you write content that does not just look identical to everyone else in your market space?
Here are some tools that can help you find interesting data to populate your next post and help it outshine the competition.
4. BuzzSumo
BuzzSumo is a social media analytics and curation tool tailored to meet the demands of social sellers and content marketers. With BuzzSumo, you can analyze the best performing content in a particular market or industry. It uses an advanced social search mechanism to identify the most shared content for a topic, author, or domain – enabling you to share just the content that's resonating well with the user's audience. This knowledge can be used by a savvy writer to tailor content efforts.
5. SEMRush
SEMRush aligns all the tools that you need for an effective social media strategy. It enables you to create content based on relevant data.
A powerful content plan is based on in-depth insights into audience's interests, it lets you conduct content research in a way that gives you a clear picture of what your audience needs. This comprehensive tool offers a wide range of features including content audit, post tracking, topic research, SEO content template, SEO writing assistant, brand monitoring, and a lot more.
6. Ahrefs
Ahrefs' Content explorer is an exceptional research tool for creating compelling content. You can simply enter the keywords in the tool and get the list of popular articles based on their online performance. The tool collects statistics like social search, organic traffic, referring domains, etc. to assess a piece of content's performance which gives you more profound insights into how interesting a given topic is to a specific audience. With over 2 billion articles in its index, Ahrefs Content Explorer can provide plenty of ideas for fresh content.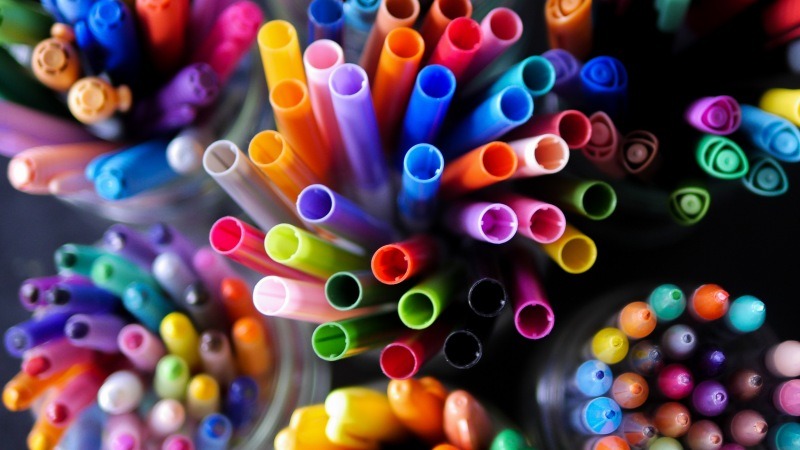 Content Creation Tools
Social selling is undoubtedly competitive. To win this tug of war and gain new opportunities, compelling content is the key. B2B companies need to integrate content into their digital marketing strategy that attracts the right audience.
This incredible content creation will not just fall in your lap from the sky. It starts with a confident approach to content creation. To do that you must cut the guesswork and nail the art of wrapping that content up in the best format.
Here's where content creation tools come in. You can simply leverage them to streamline your writing efforts, as well as reduce the time and energy that is wasted while contacting the content creation agencies and graphic designers. In a nutshell, it helps you create fantastic content in a fraction of the time it usually takes.
Here are some of them you should check out:
7. Canva
If you need stellar images for your content, Canva helps with high-end image customisations. The tool offers a free drag and drop interface allowing you to create content that is easy on the eye using Canva's free design modules.
8. Easel.ly
The human brain is wired to process visual information faster than other mediums. Infographics can entice more users compared to the plain text. Easel.ly lets you create authentic infographics without a need for design experience.
9. Lumen5
Backed by a powerful Artificial Intelligence engine, Lumen5 is a fabulous visual content creation tool. It applies an intelligent algorithm to transform the text into videos. All you have to do is enter a URL and the software does the job for you.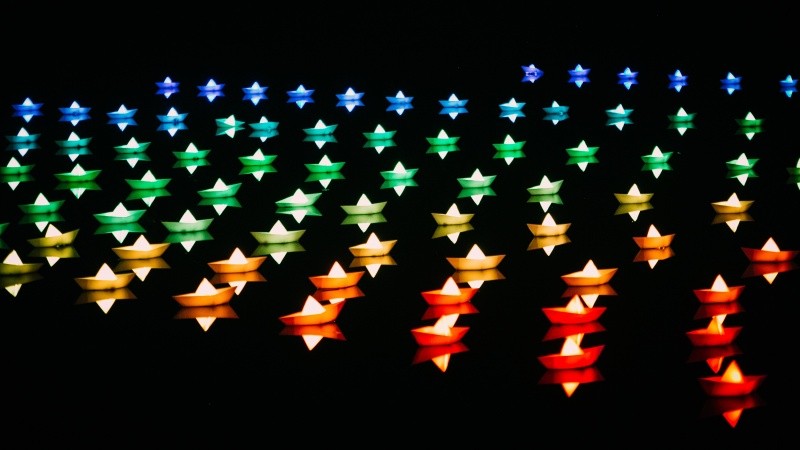 Content Distribution Tools
Waiting for your audience to dream about the fantastic published content you write? Keep waiting, because that might not be happening any time soon. You can, however, increase your chances by leveraging these tools to get your content in front of the right audience on social media.
Imagine hearing, "Hey, did you read that amazing blog by so and so brand?" while you board the train and you're almost ready to blurt out, "Hey, I wrote that." You never know.
Anyway, here are some tools to help your dreams become a reality:
10. Hootsuite
If you have been a social selling expert for a long time, you may already know about this grand-daddy of content distribution tools. Hootsuite is the most comprehensive social media platform out there. It extends exceptional project management services to the world of social selling. It lets you manage and publish to all the major social networks including Twitter, Facebook and LinkedIn directly via the dashboard. It also offers a wide range of integrations to choose from such as YouTube and Tumblr along with marketing and sales platforms like HubSpot, MailChimp and Salesforce.
11. Buffer
Buffer boasts of being one of the most amazing social content distribution tools available. Entirely focussed on "set it and forget it," Buffer lets you schedule posts for major social networks like Twitter, Facebook, and LinkedIn. You can either set up the best-suited time or buffer the posts for posting throughout the day. What makes it popular among the experts is its easy-to-use interface and efficiency. With an easy to use UX interface, it often proves the best fit for many current workflows.
12. SimpleReach
If you need strategic help while posting on your social media marketing, SimpleReach is what you are looking for. It offers real-time data that lets marketers and publishers gain insights into best performing content based on metrics of traffic and trends. Additionally, it lets you track historical data to ensure you stay abreast of the articles and authors that drive the most social shares and traffic.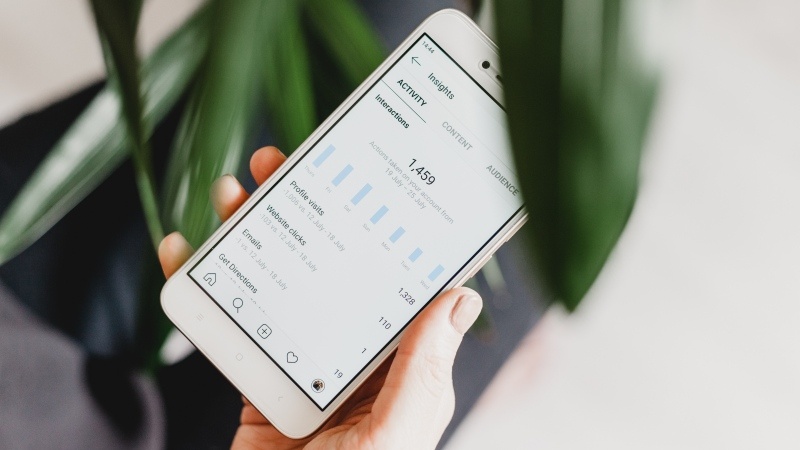 Analytics Tools
Imagine working day-in-day-out to create a promising social selling strategy. You have a well-planned calendar, with all the posts ready.
One not-so-beautiful day you finally wake up to realise that while you are about to launch the plan for upcoming months, the previous month's posts are all down the drain with low customer engagement. While you will probably start to freak out, we recommend you relax with a short mental break and then begin implementing smart analytics to avoid this problem in the future.
Subscribe to these analytics tools and make sure that you stay updated on the success of your social selling efforts. You can easily track down the best performing posts. Implement the findings while crafting a strategy for the upcoming months. Additionally, the tools help you penetrate the mind of the target audience so that you know what they are looking for:
13. SproutSocial
No social media analytics list is complete without the mention of SproutSocial. This tried and trusted platform offers a one-stop destination for efficient analytics to measure your success across Facebook, Twitter, Instagram, and LinkedIn. This comprehensive view of the data helps you track and compare your efforts across all the platforms without having to switch tabs frequently.
14. BrandWatch Analytics
If social listening and benchmarking against the competition fall in your social selling strategy, you might want to consider BrandWatch Analytics. This platform extends its compatibility by aggregating data from Facebook, Twitter, Twitter, Instagram, blogs, forums, news, review sites and more.
Once the user searches for a keyword, the platform captures the data after analyzing the intent, identifying influencers, and arranging data that can be filtered based on 50 criteria unique to the user.
How far are you on your way to become a social selling pro? The Sales Leader's Social Selling Checklist with 37 tips helps you prepare yourself step by step.
Social selling isn't easy. One does not merely turn into a social selling rockstar overnight. You need a good strategy combined with a disciplined implementation to get your social selling index skyrocketing up. Tools are a fantastic way to do that. Get the best ones for your needs to get rolling.
Editor's Note: This guest post was written by Milan Ruzicka from Thought Horizon. Milan's bio can be found below.